Master Classes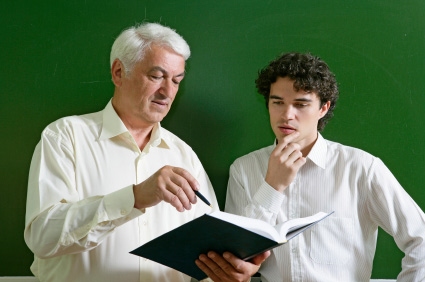 Master classes offer an alternative to our Tuition Classes as they are based on a weekly teaching program. Our ATAR Master Classes are specialised courses designed to help students maximise their grades and strive for the elite A and A+ scores.
Master Classes are ideal for students who are looking for top marks, want fresh insights on subject concepts and want to know how to tackle the more difficult questions in the exam. They are also a great class for students who would benefit from thorough teaching of the syllabus and clear explanations.

In our Master Classes, students will receive:
In-depth explanations and examples with time to practice questions
Receive individualised feedback and expert coaching from an ATAR subject specialist teacher
Extension on the teaching that takes place in schools
Revision of difficult concepts, fresh insights in subject concepts and help to refine problem solving skills
Systematic preparation for exams, including exam tips and hints to maximise marks
Quality teaching in small classes designed to maximise students' learning and marks.
Students who have enrolled in Master Classes have improved their marks by 30%
Find out about our excellent teachers
Master Class teachers have a wealth of experience and knowledge to enrich your understanding.

Their dedication to maximising your success will motivate you to reach your subject and ATAR goals.
PRESENTERS at APPLECROSS
Robert Hepburn (Year 11 & 12 Chemistry and Physics) - An exceptional teacher who specialises in using a variety of methods and approaches to get concepts across to students. Mr Hepburn has a Combined Degree in Quantum Physics and Civil Engineering and has tuaght Year 11 and 12 Physics, Chemistry, Maths and Biology for over 15 years.
Dr O T Lee (Year 12 Mathematics) - Author of many text books, including ATAR Maths Methods Yr 11 & 12, ATAR Maths Specialist Yr 11 & 12 as well as Revision Series for ATAR Maths Applications Yr 12, ATAR Math Methods Yr 11 & 12 and ATAR Math Specialist Yr 11 & 12, which are used extensively in WA schools. Dr Lee is an exceptional, insightful teacher with wide-ranging experience as a WACE marker.
Dirk Gildenhuys (Year 11 Mathematics) - An highly experienced and passionate teacher who has taught Mathematics in four countries including ATAR in WA and the International Baccalaureate. Mr Gildenhuys has a Masters degree in Mathematics and was voted Teacher of the Year by students on more than one occasion. He is the author of a number of Mathematics textbooks and has been the Head of Mathematics in three different schools. His teaching style and sympathetic approach has proven successful throughout his career as is evident in excellent results and extremely positive feedback from students.
Nessa Carey (Year 11 & 12 English and Literature) - A passionate, committed and engaging English and Literature teacher who has inspired and motivated students for over 20 years. As a WACE marker and experience in WA across secondary and tertiary institutions, Nessa brings a wealth of knowledge to her teacher, with a focus on how to bolster performance in ATAR English and Literature.
PRESENTERS at PERTH MODERN SCHOOL
Dr Roy Skinner (Year 11 & 12 Chemistry and Physics) - An inspirational teacher and a published author of Physics and CHemistry Study Guides. He has a Masters degree in Nuclear Physics and a Ph.D. from King's COllege, London in Science Education. In 1999 he was awarded the De Laeter Medal as an outstanding science teacher. Dr Skinner has taught Physics and Chemistry in three different countries and has been the Head of Science in five schools.
Dr O T Lee (Year 12 Mathematics and Year 11 Specialist) - see above.
Leila Mack (Year 11 and 12 English) - Has twlve years' experience teaching students in English both in the private and government sectors. She has been a WACE and ATAR English exam marker and has taught the current Perth Modern School English school prize winner of 2017. Leila is cognizant of students' needs and works with them closely to achieve success in English.
Dr Caitlin McGuinness (Year 11 and 12 Literature) - With over twenty-five years teaching experience Dr Caitlin McGuinness is a master of ATAR Literature teaching. Dr McGuinness has a PhD in English Literature from the University of WA, is a WACE Literature marker and a member of the Literature Committee of WA. Her teaching style is engaging, stimulating and fun whilst taking students through course terminology and concepts on how to maximise their writing and analytical skills and how to succeed in the ATAR exams.
ENGLISH FOR STUDENTS AT RISK
For students at risk of not gaining University entrance because of their low English results.
The practical strategies will enable students to greatly improve their marks.
ENROLMENT
Click to ENROL NOW

Online

Phone us on

08 9314 9500